I wonder if people would use/like rattata more if...
Platinum update!
So last time I posted about it I had just beaten Fantina, and I have gotten much farther. I have beaten 4 gyms since then! Maylene in Veilestone, Wake in Pastoria, Byron in Canalave, and Candice in Snowpoint. I also met the very adorable Riley on Iron Island. I'm not making my way through Mt. Cornet to battle galactic boss Cyrus once again as well as Giratina in the distortion world.
Nintendo I am breaking up with you
for now A Wind Waker remake? are you for serious right now? That is not Majora's Mask. I am deeply disappointed in you. While I like Wind Waker, it is not the best Zelda game and it certainly wasn't in need of a remake. All these disappointments are making me not want the wii u ever. I still want my Majora's Mask for 3DS and I hope that it comes in the future, since there is...
defog rant
I'm just going to take a moment to let everyone know how much I hate foggy areas in pokemon games. and I don't really want anyone on my team to learn defog because it's a pretty pointless move in regular battles. Now I know what you're thinking, why not just teach it to an HM bitch or something? switch out team members and what not, and that's normally what I do. ...
Pokemon Platinum: eek! that's so bright!
Since there really weren't a whole lot of option for me in Hearthome I decided to enter the gym, and I must say it is one of my favorites. Just look at all the spooky! My Golbat also evolved in this gym, which is quite fitting if you ask me. This pokemon is a beast I tell you what, it's been taking everything out in one hit. Anyhow let's get back to that gym! During my...
Pokemon Platinum! A quick look on my adventure...
So after a bit of training my traded Pokemon stopped obeying me, so I was forced to crawl my way back to Eterna City and defeat Gardenia, and she didn't go down without a fight. I probably restarted my game several times before I finally found a strategy to take her down. I then proceeded to go into the Galactic Eterna Building where I was attacked by Looker and met a very amusing galactic...
Platinum training!
Decided to turn on my pokemon platinum game after a year or so of collecting dust. Luckily I'm not that far in the game because I left off training my team, I only have one badge at the moment. My team currently is; lvl.11 Wailmer lvl.10 Swinum named Hot Pocket lvl.16 Budew named Tuxedo lvl.17 Zubat named Sucker lvl.18 Luxio named Fike lvl.20 Cranidos named CrazyStraw and these are thing...
1 tag
Pokemon Crystal on eShop
I really wish they would put on there, I'm in the mood to play it! but I don't want to delete the file on my copy, plus I can't play it anyway due to my gameboy sp being broke. and I remember how annoying it was to play it on the gameboy advance in the dark. Hopefully it's something nintendo will do in the future.
harvest moon just got complicated for me suddenly
@v@ so much that I suddenly need to get done and all these new things that are open for me to use
Harvest Moon: A New Beginning
I think I've played enough of the game to safely do a mini review! To start off I am very surprised with how quickly I was able to jump into this game and get the mechanics down right away, usually I am the first to go "this game is annoying and I don't get it." and it takes me a week or so to get used to it. But I find this game to be rather easy to figure out. So the...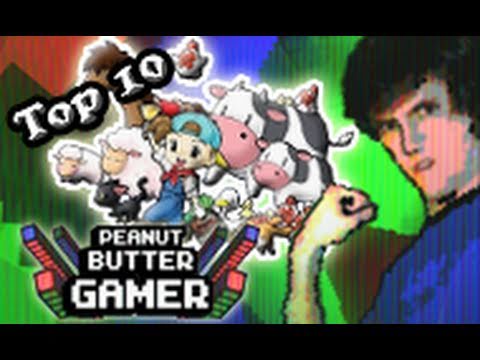 my first shiny!
so I've probably run into only 2 shines in pokemon in my entire life, and I manged to catch the second one! <3 It's a shiny Audino that I've named Pastel. Also a friendly reminder that you can get Genesect via wifi event! Don't forget to get pick the little guy up!
The menu theme is very reminiscent of pokemon...
At least I think so. <3 The intro sequence was pretty cute too~
kind of feeling like I want to play Rhapsody
need to find a good guide for it though. It's really easy to get lost or confused in that game but it's super duper cute and fun. <3
You know I actually don't get triple battles at...
all this time and I still haven't actually fought in one, I have managed to successfully avoid all triple battles. but I get a feeling that's all about to change soon…
Pokemon comes out on sunday~
So excited I can't wait to start playing! <3
Now that I have room for another alpaca
this lady isn't gonna have them for sale. I really hate how the animals for sale is random everyday. I actually dislike a lot about this game. It's super fun and really cute, but it's very tedious when it comes to purchasing and upgrading.
Cow Plushie!
I think I mgiht order my HM: A New Beginning via the Natsume website because when you do, you get this adorable 12" cow plushie! <3 uwaaaaa The yak is cute, but this cow is even cuter! <3 http://www.facebook.com/photo.php?fbid=10151119024843397&set=a.156950613396.114223.94338588396&type=1&relevant_count=1&ref=nf I'm not sure if it's a preorder thing or a...
finished NCS's LP of LoZ: SKyward Sword
was definitely one of his good lps in my opinion. :3 and a lot of the commentary got me laughing like an idiot so, good stuff. After watching it though I can say it will be a LONG time before I play through the whole thing myself, there was just so much about the game I didn't like. There were only like 2 areas I enjoyed looking at and both areas were a part of the same area map. The...
A remake I want
I found a Harvest Moon Confessions Blog via a reblog on my dash. Browsing the confessions I saw quite a few for HM: A Wonderful Life, one of them talking about how lovely the scenery is, and it got me thinking about AWL remake. It was my first HM game so it holds all of my nostalgic feels, and I enjoyed it despite it being one of the worst HM games. but I believe a remake would be neat and they...
main story over
I beat the main/first story of Pokemon Conquest. <3 This was my team/army; I actually beat Nobunaga yesterday, but I decided to train some more before getting Arceus and fighting Nobunaga for the second time. I'm not really sure how the game works now. There are a ton of other stories you can complete, obviously, but I need to find a list to figure out what unlocks what as well as...
Ginchiyo's shinx is crazy
I JUST recruited Ginchiyo, after one battle her Shinx evolved, then two battles later I already have Luxray. THIS GIRL BE NUTS.
decisions, decisions
I've been having a hard time decided what to evolve my eevee into on Pokemon Conquest. I can't decide between Vaporeon, Espeon, or Glaceon. Vaporeon because I lack water type pokemon. Espeon because it's my favorite. Glaceon because an ice type would be very useful, and I've never used it in any Pokemon game before. AUGH I HATE MAKING TOUGH DECISIONS! AND POKEMON IS...
Pokemon Conquest
My waif got it for me as a birthday gift. <3 It's a little confusing, but super fun and addicting! I'm already at my battle with Nobunaga and I'm still not quite sure if I'm doing anything right, but I haven't lost yet so why not continue with my strategy?  My strategy being not having one at all.
I'm so excited for the new HM game
I can't wait ;3; can it be out now? I'm also very excited for Pokemon Conquest, comes out June 18th? I believe? not really sure. Unfortunately I'm going to have to wait for my Nobunaga+Pokemon fun until around my birthday.
sad face :c
I beat Tales of Symphonia just now. Mithos was a lot easier than I was expecting, summon spirit Maxwell was slightly more difficult for me than the final boss. I love this game, actually being able to finish it too was really nice. <3 I'm tempted to get the sequel to it even though I've heard it's complete crap, we shall see. I'm sad that it's over because now...
why is everything so dark?
After moving my gamecube to the living room so I could actually see what I was doing in the Temple of Darkness, I finally got summon spirit Shadow as well as continued on my way to get Aska and Luna. I ran around Iselia Human Ranch as Kratos and enjoyed every second of him being back on my team for the very short time. I had a little trouble fighting Forcystus and the Exbones, but I somehow...
Suddenly I like Regal
After beating Yuan and Botta I went to the next required temples and got summon spirits Gnome and Celsius, then proceeded to the Remote Island Human Ranch. That laser line thing they make you do was the hardest and most annoying part, I wish I had someone else here to do it. NEVERAGAIN. I actually managed to beat Rodyle with no problems, he barely touched the characters. I was really worried...
Tales of Symphonia
Before leaving my waifs house, she let me borrow her copy of ToS (mine was stolen) and I've been playing it ever since I got home. I've gotten really far, I'm really close to the end actually. Currently I'm in the Tethe'alla Base getting ready to fight Yuan and Botta. I think I'm around levels 36-39 not really sure at the moment. Not sure if that's...
Zelda 3DS
Finally got around to beating it after like a month of it just sitting there waiting roll the end credits. Which are absolutely beautiful, and they added a whole second credit roll with cute little pictures at the end with pretty frames around them. aaaa so gorgeous. And then to my surprise after beating it I unlocked "Master Quest" which I had no idea they included in this game, so...